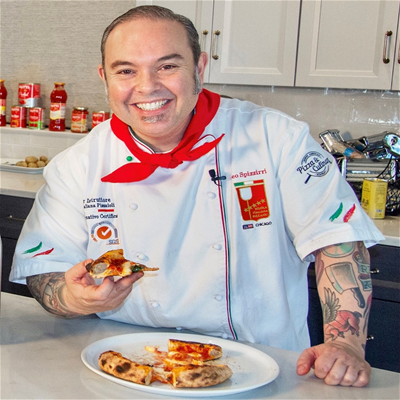 Leo Spizzirri
Maestro Istruttore
North American Pizza & Culinary Academy
A native from Chicago, Leo Spizzirri has spent a lifetime supporting the pizza and baking industry with his expertise in dough rheology and high-speed manufactur-ing. His responsibilities have led him to stand in the forefront of dough and pizza innovations where he has supported major national brands across the United States and Canada.
An artisan pizza and bread maker by trade, Spizzirri completed his studies at the oldest pizza school in the world, Scuola Italiana Pizzaioli in Venice, Italy.
Spizzirri is the co-founder and Maestro Istruttore of the North American Pizza & Culinary Academy located in Lisle, Illinois. His state-of-the-art school features a climate-controlled dough laboratory, an oven room with 7 different types of ovens, and a theater style show kitchen.
03/05/2019 03:30 PM
Room: Show Floor Demo Area